SEASTARS Aquatics offers four instruction levels to help children benefit from water safety. Private and Semi-private Swimming Lessons are available. All ages and abilities welcome!
Lessons are 30 minutes in duration Monday – Thursday, with Friday as the make up day (if needed). Our lesson environment is a fear free, success driven place for children to learn and excel in the water.
---
Instruction levels:
Water Adjustment Children learn how to have fun, play with others in the pool, and work with an instructor.
Primary Skills Learn to float horizontal, breath, and basic front crawl and backstroke.
Stroke Development Refining front crawl, backstroke, and learning breaststroke and butterfly.
Stroke Refinement Achieving maximum propulsion in desired stroke(s) utilizing video taping and feedback sessions.
---
Private
1 Swimmer per Instructor
$125 for 4 Lessons
Semi-Private
2 Swimmers per Instructor
$62.50 for 4 Lessons (per Child)
Home Pool
(1-2 Students)
$200 for 4 Lessons
Please contact  our director, Debbie Taylor, for more information at (850) 418-0644 or at purplehaze33310@gmail.com. We also provide customized group water experiences.
Coaches
There is one full time staff and 4 part time employees for SEASTARS Aquatics in 2012. All Staff are certified coaches through USA Swimming and have passed a backgroud check, and are certified in CPR, First aid, Lifeguarding, and Safety Training for Swim Coaches. They have all completed The Foundations of Coaching level 1 test through ASCA ( The American Swim Coaches Association).
Robin Heller
Robin Heller- President, is a professional swimming coach with a degree in Psychology from Florida State University. She has been a part of the swimming community since 1985. Mrs. Heller spent 3 years coaching with GPAC (Greater Pensacola Aquatic Club) where she headed the Summer League Swim Team and coached the 12 and under Age Group. She coached with ATAC (Area Tallahassee Aquatic Club) for 4 years, where she coached all age groups including the High School Developmental Program and the Pre-Senior Group. Mrs. Heller also coached the Leon High School swim team and their State winning breaststroker. She is a certified level 3 Age Group Coach and is certified Level 1-5 Disability Coach. She is also certified in Teaching age group developmental sports psychology and Dryland Training through ASCA.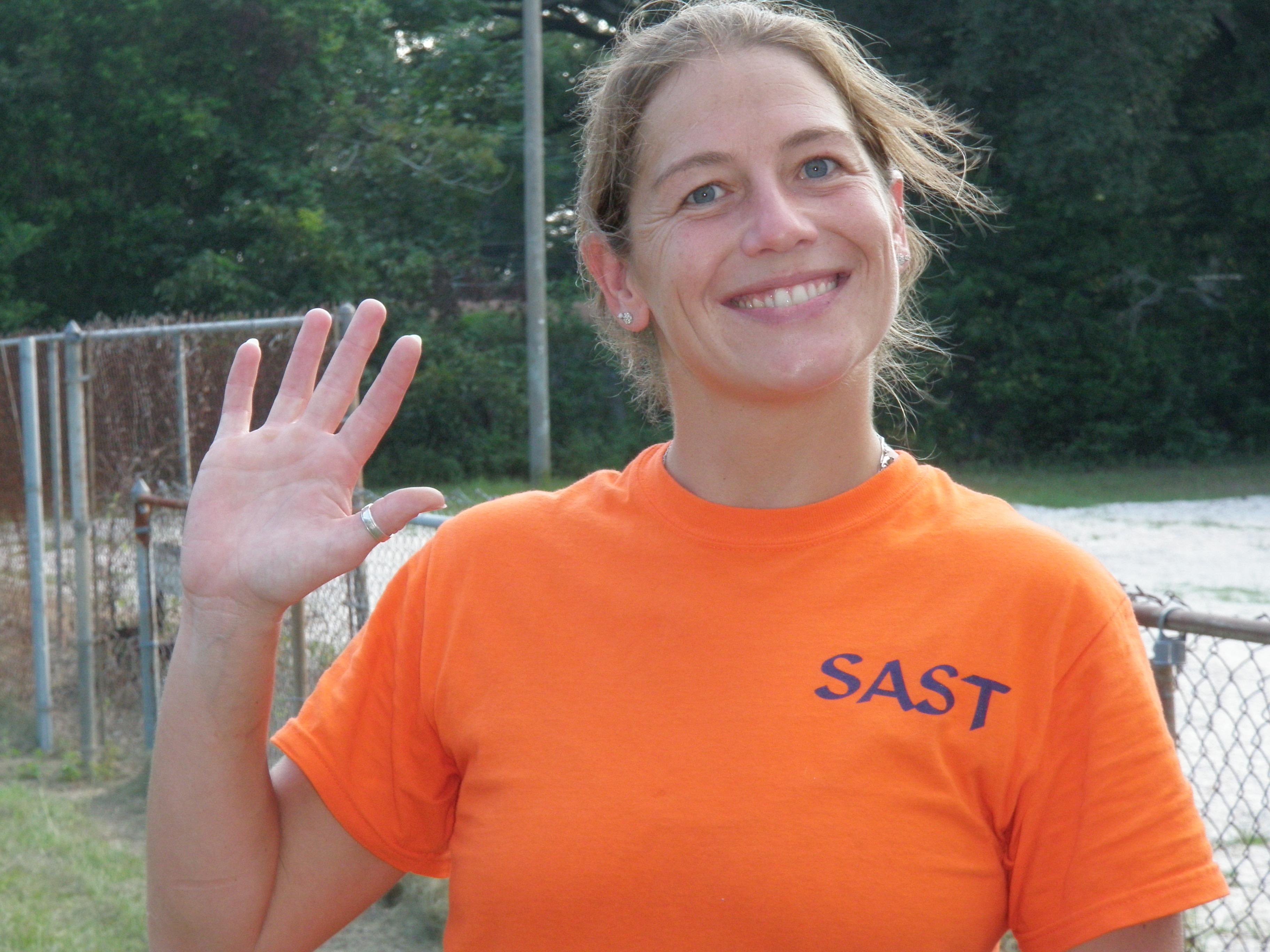 Chaz Heller
Chaz is a professional swimming coach with a degree from Tallahassee Community College and FSU . He has been a part of the swim coaching community since 1994. He coached the Leon County Special Olympics Swim Team for 2 years and coached with the ATAC swim team for 6 years. At ATAC he was the Assistant Coach and headed the High School Developmental Program, the Masters Program and the Special Needs Program. Chaz also coached the Lincoln High School Swim Team for two years. At Lincoln he was the Big Bend Coach of the Year. Most recently, he was the Assistant Coach at Florida A & M University for 2 years. In 2010 Coach Chaz became Captian Chaz and started a Charter Fishing Business. Visit his website at www.hellerhighwatercharters.com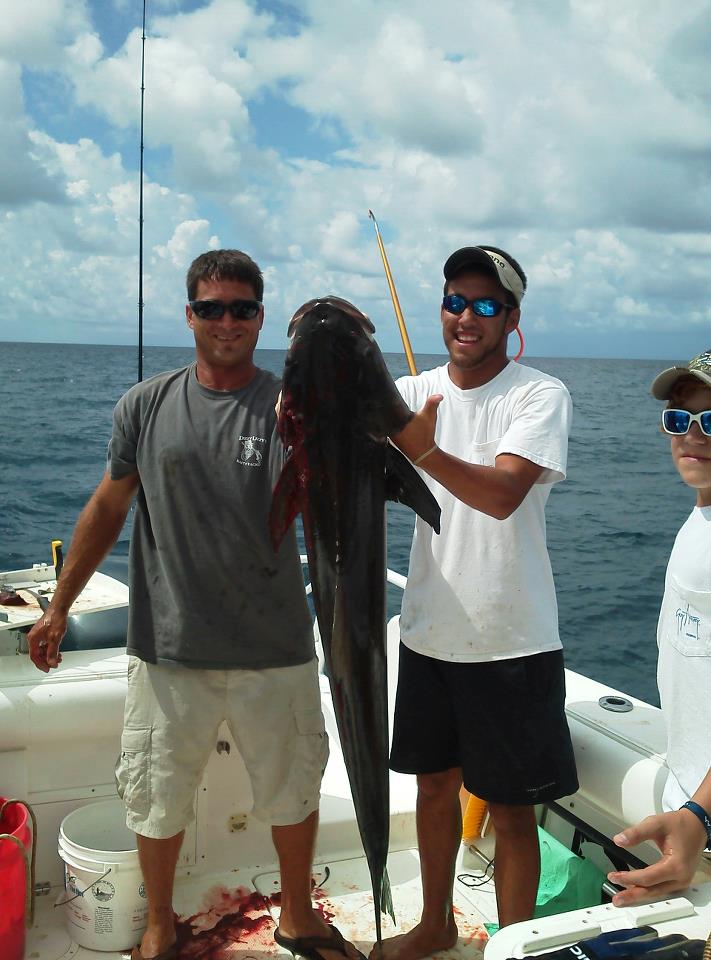 Lilia Oakey-Whitehouse
Lilia Whitehouse has been served as an assistant coach and swim lessons instructor at SEASTARS Aquatics since September 2013. She received her B.A. from Valparaiso University and is currently a fourth grade teacher in Escambia County. She has been involved with competitive swimming since 1994. Before coaching with SEASTARS, Lilia coached in the Chicagoland area for four years including 3 years as a Special Olympics coach and 2 years coaching children along the autism spectrum. Previous to coaching, she conducted swim lessons for children and adults with traumatic water experiences.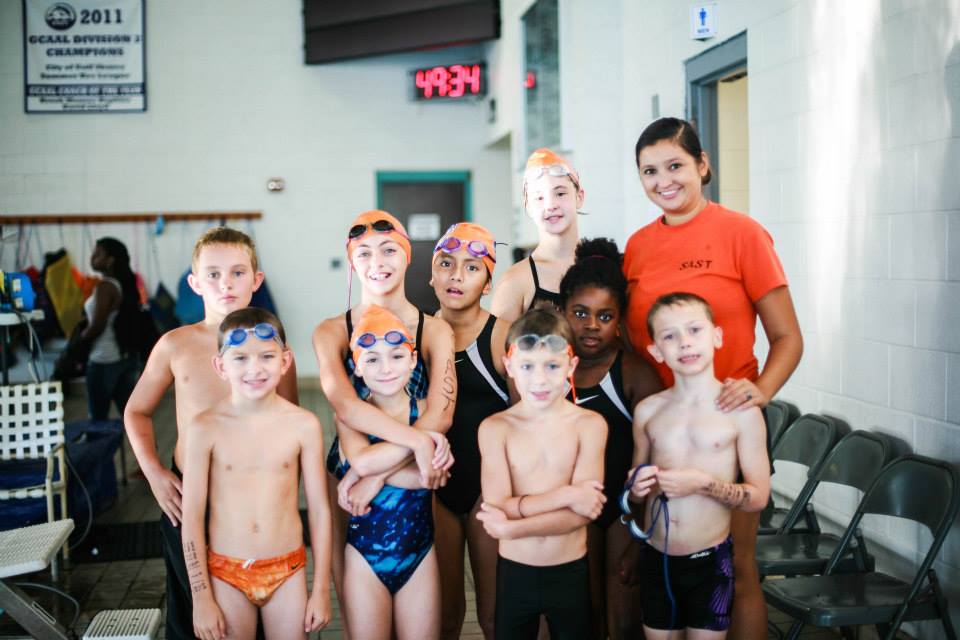 Gracie Miller
Gracie Miller has been swimming on SEASTARS for five years and has been coaching for a little over two months. She is sixteen and in the eleventh grade. Upon first starting the swim team, she was skeptical of working with Special Needs children and adults. But SEASTARS helped Gracie see that they were exactly like everyone else and should not be treated differently. SEASTARS Aquatics has helped her learn responsibility and how to care for others rather than just thinking of herself.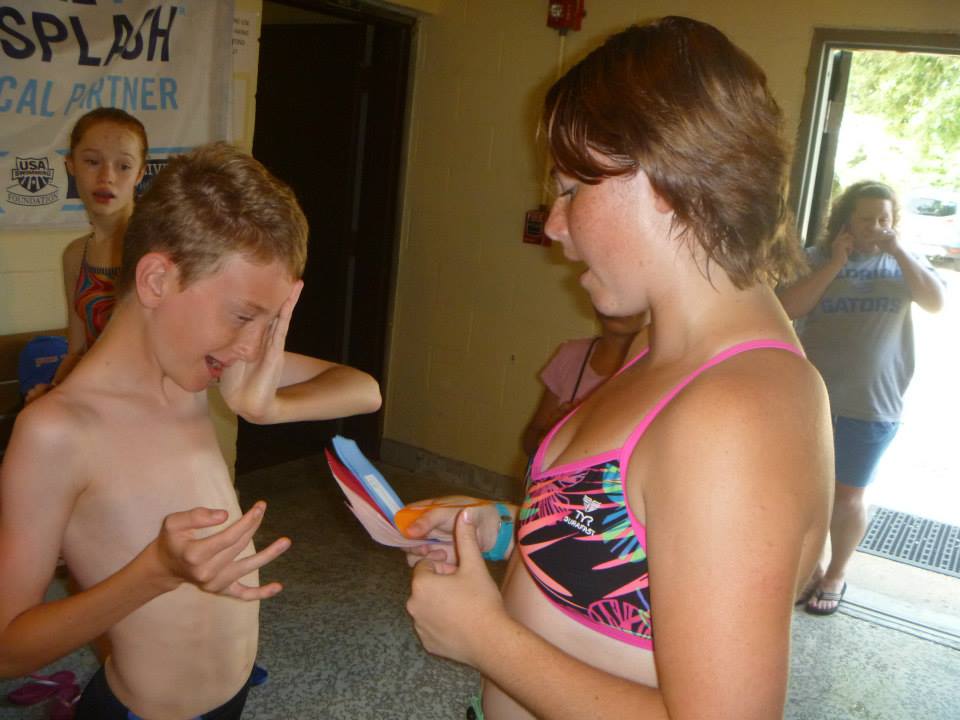 Salvation Army Pool
All Pool space is provided to SEASTARS at no cost. We use the Salvation Army Community Center Aquatics center for all programs. The facility is located at 1501 North Q Street Pensacola Fl 32505. In the Summer SEASTARS advanced swimmers provide free swimming lessons to Salvation Army Campers to help "give back" to The Salvation Army for their kindness in letting us use their facility.